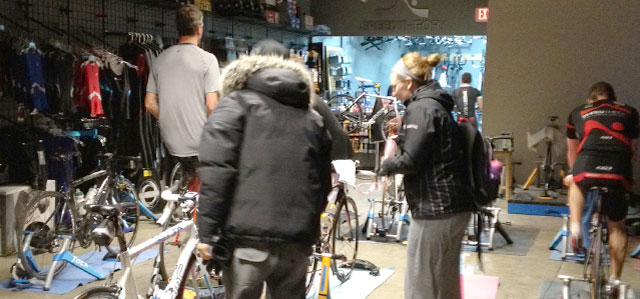 Speed Theory is not your ordinary bike shop.
Besides selling some sweet Cervelo, Felts and Argon bicycles for your next Ironman, it is also a place where anyone can get a great bike to compete in the local mini triathlon or just to cruise on some backroads.
Speed Theory makes great use of its real estate, even when the shop is closed. When I arrived at 5:30 am, the temperature was –22° F and I watched people trickle in -- carrying their bicycles and trainer apparatus -- until there were about twenty of us in all. They were all coming for spin class, but this was not like the spin class you did at the gym last week.